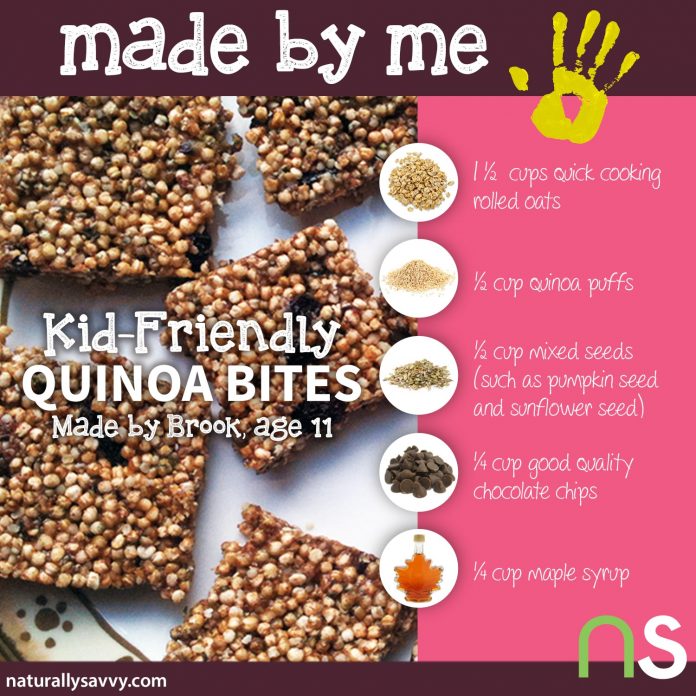 Made by Me: Quinoa Bites Recipe
This fantastic recipe was submitted by Brooke, age 11. Brooke says "These yummy squares are simple to make. I like to have them as a quick snack when I get home from school".
Makes half of a large baking tray, approximately 12 bites
Ingredients
1 1/2 cups quick cooking rolled oats
1/2 cup quinoa puffs
1/2 cup mixed seeds (such as pumpkin seed and sunflower seed)
1/2 teaspoon vanilla extract
1/4 cup good quality chocolate chips
1/4 cup maple syrup
Directions
Preheat oven to 300 F. Mix all ingredients together in a medium-sized bowl. Next, spread out mixture on a small baking tray or use a large one and just spread out as far as you can go. They should be about 3/8″ thick. Bake for approximately 40 minutes, or until golden. Let cool. Cut into squares or just break apart into bite-sized pieces.
SUBMIT YOUR MADE BY ME RECIPE HERE