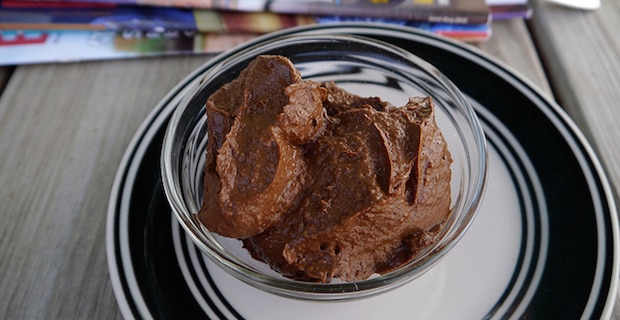 This easy and nutritious avocado-based chocolate pudding will please even the most discriminating of palettes. Rich, smooth and creamy, it's sexy – I call it 'Love on a spoon'!
Ingredients:
3 ripe avocados
1/3 cup raw honey OR 12 pitted dates
1 teaspoon vanilla extract
1 Tablespoon raw organic coconut butter or organic coconut milk
½ cup raw cacao powder
Read more about the health benefits of chocolate
Directions:
Peel and pit avocados and scoop into processor. Add remaining ingredients and blend until smooth and creamy. To glam up the presentation, garnish with fresh berries and a sprig of mint.
Image: Kelly Garbato