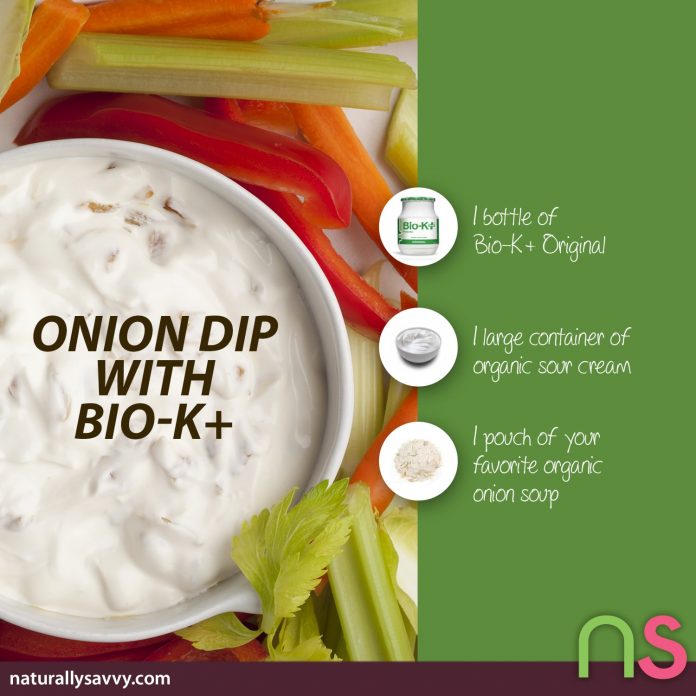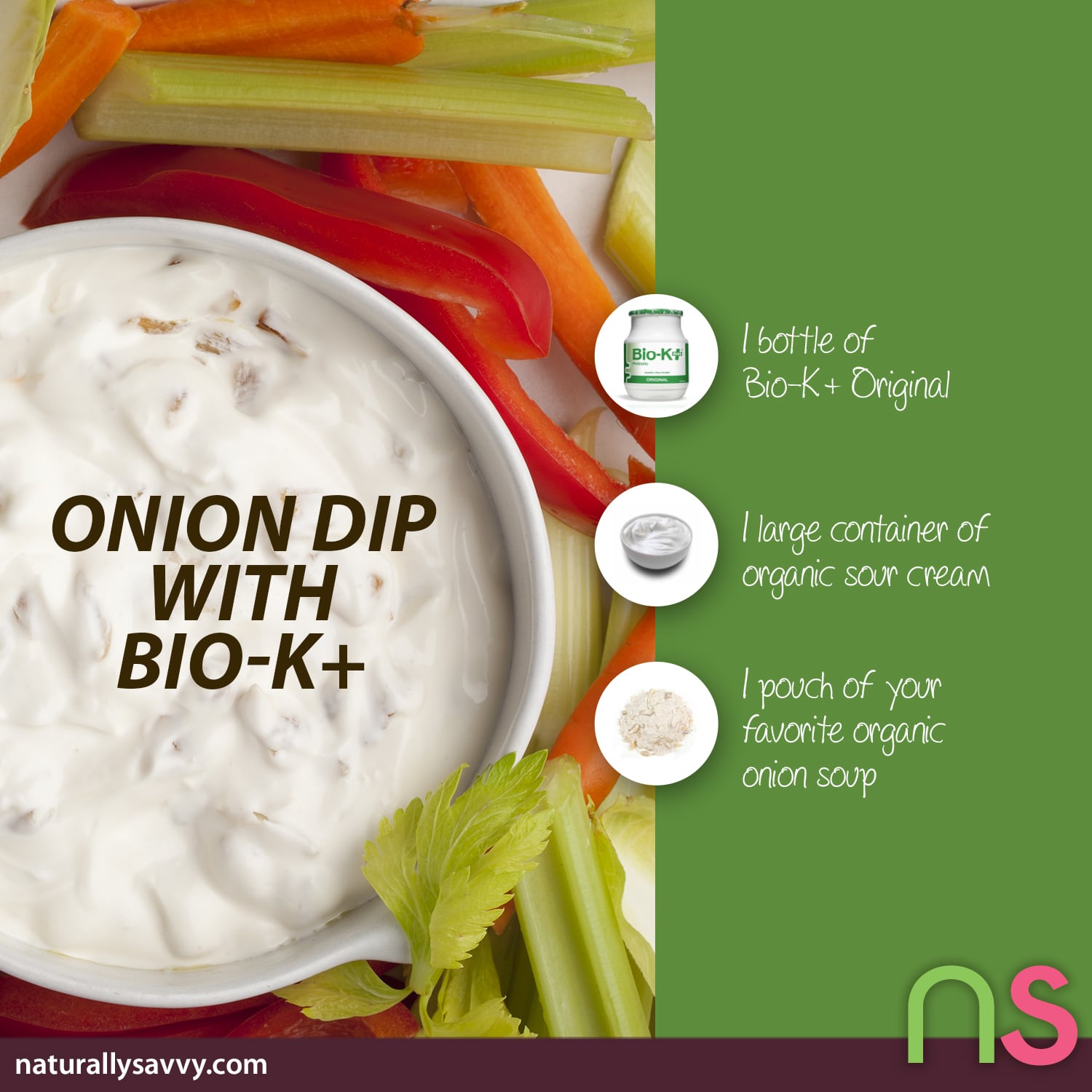 Onion Dip Recipe with Bio-K+
Enjoy the health benefits of probiotics with this easy to make onion dip recipe! The use of Bio-K+ fermented probiotic milk in this classic dip is an easy and tasty way to incorporate some good bacteria into your diet.
Read more: Probiotics-Essential for Good Health
Ingredients
1 bottle of Bio-K + Original (98g)
1 large container of organic sour cream
1 pouch of your favorite organic onion soup
Directions
Mix together all ingredients, place in a covered bowl and refrigerate for 2 or more hours. Enjoy with fresh veggies, pita or crackers.
Recipe courtesy of Bio-K+