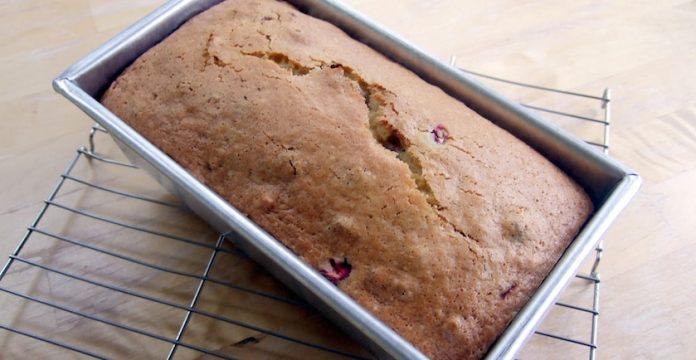 This gluten-free orange and cranberry bread recipe is the perfect start to any day (try a slice toasted with butter or Melt Buttery Spread), a great accompaniment to tea or coffee in the middle of the afternoon, and ideal for seasonal parties. It is super easy and bursting with sweet and tart flavor – you'll want to make it all year round!
Ingredients:
2½ cups almond flour
½ tsp salt
½ tsp baking soda
3 eggs
1/3 cup honey
1/3 cup Uncle Matt's Organic orange juice
zest of 1 small or ½ large orange
1 tsp Nature's Flavors Organic Vanilla Extract
½ cup cranberries (frozen or dried)
Read more about the health benefits of cranberries
Directions:
Preheat the oven to 325 F. Combine the almond flour, salt and baking soda in a bowl. Mix the eggs, honey, orange juice, vanilla and orange zest together in a second bowl. Pour the dry ingredients into the wet ingredients and combine thoroughly. Add the cranberries and stir to incorporate them. Pour the mixture into an 8.5 x 4.5-inch loaf pan lined with parchment paper and bake in oven for 40 to 50 minutes until a toothpick inserted into the center comes out clean. Let cool before serving, and refrigerate or freeze leftovers.
Image via Bryan Ochalla