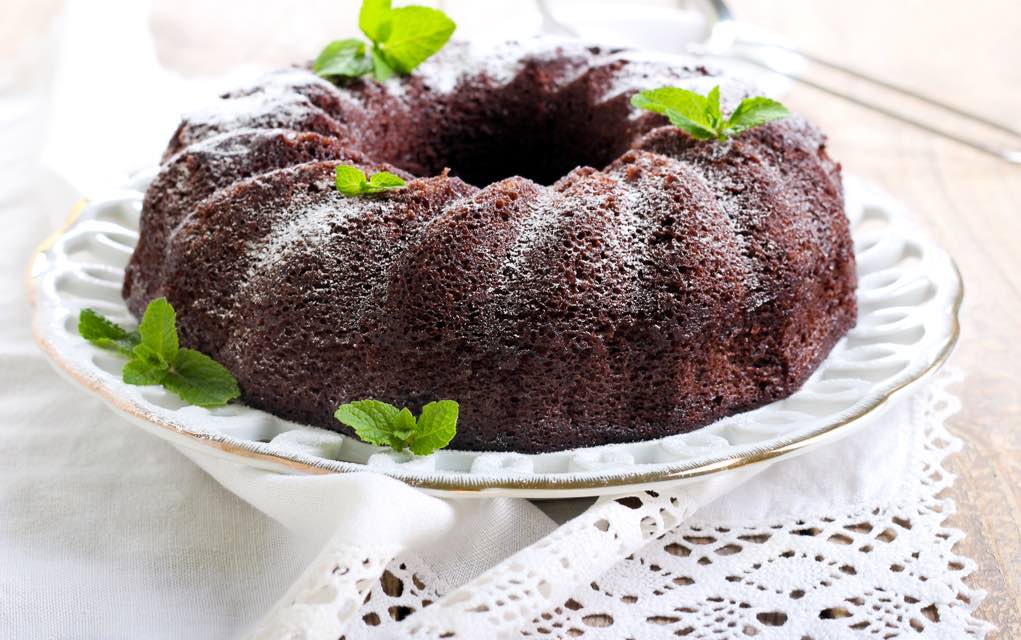 A delicious flourless chocolate cake the whole family will enjoy for Passover!
Ingredients for our easy Passover chocolate cake
8 ounces bittersweet chocolate, coarsely chopped
8 ounces unsalted butter or 8 ounces margarine
2 tablespoons vegetable oil
8 eggs, separated
1 cup sugar
1 teaspoon vanilla extract
1/4 teaspoon salt
confectioners' sugar (optional)
Vegan style Passover and Easter recipes
Make our easy flourless Passover chocolate cake
Preheat oven to 300 degrees and adjust oven rack 1/3 up from bottom of oven.
Grease a 10" bundt pan and sprinkle with granulated sugar, coating completely.
Combine chocolate, butter or margarine and oil in the top of a double boiler over moderate heat.
Cover and cook until almost completely melted.
Whisk until completely melted and smooth.
Remove from heat.
Whisk the egg yolks gently.
In a few additions, whisk 1/2 of the hot chocolate mixture into the yolks.
Then add the yolks to the rest of the chocolate and mix.
Add the sugar and vanilla and stir.
Add salt to the egg whites, and beat until soft peaks form.
Fold a dollop of the egg whites into the chocolate mixture to lighten.
Then fold the chocolate into the rest of the egg whites until just combined.
Pour into greased and sugared bundt pan.
Bake at 300 degrees for about 1 hour, until done.
Invert on to rack to cool.
When cool, top with confectioners sugar if desired.
For more healthy and delicious recipes, be sure to subscribe to our newsletter: