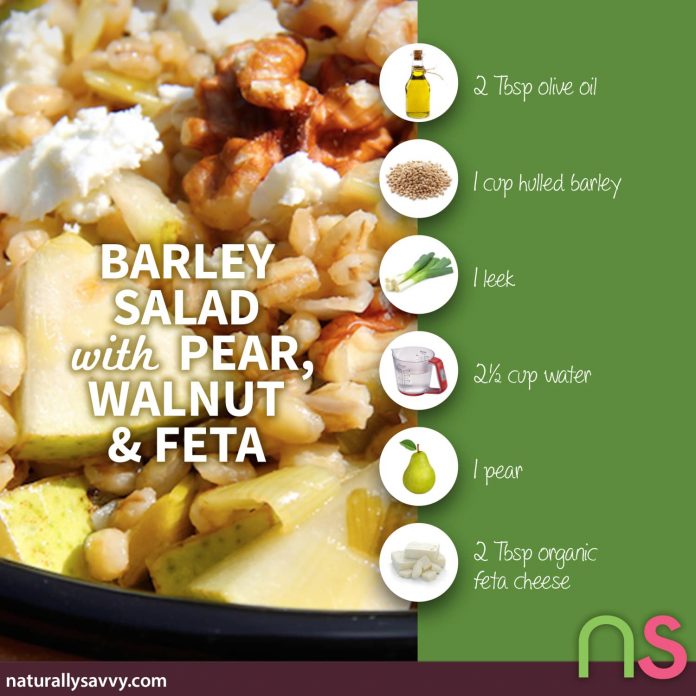 A tasty vegan salad that is as delicious as it is nutritious. It is very simple to make but it does require some assembling-but it is so worth it! The combination of my Simply Quinoa recipe with a hint of turmeric (see my recipe here), sautéed kale and grilled corn is absolutely wonderful and the fresh mint gives it the perfect final touch.
Ingredients
2 cups Simply Quinoa (see my recipe here)
4 cups fresh chopped kale, rinsed & drained
3 fresh ears of organic corn (husked)
2 Tbsp organic canola oil (or cooking oil of choice)
½ cup fresh mint, coarsely chopped
Fresh ground pepper to taste
Dressing:
¼ cup extra-virgin olive oil
½ red onion, finely diced
Juice of 1 lemon
¼ tsp sea salt
Read more about delicious new ways to eat kale
Instructions
Preheat oven to 375º F. Place a grill pan on the stove on high heat an drizzle with 1Tbsp of the canola oil. Place the ears of corn on the hot grill pan and grill them for 8-10 minutes, turning each over every couple minutes so they are a little browned. Place the grilled corn on a baking sheet and roast in a preheated oven for 10-12 more minutes. Let it cool.
When the corn is cool, using a sharp knife, cut the kernels right onto the baking sheet and set aside. Meanwhile, heat the remaining 1 Tbsp of canola oil in a skillet and sauté the kale, uncovered for 8-10 minutes, until soft and set aside. When ready to assemble, place all the dressing ingredients in a medium serving bowl and whisk together to blend well. Add 2 cups of quinoa, grilled corn kernels and sautéed kale on top of the dressing and gently toss so that it is thoroughly mixed in. Add the fresh mint, toss again and refrigerate until ready to serve.
Recipe and image courtesy of Cuisinicity.com.