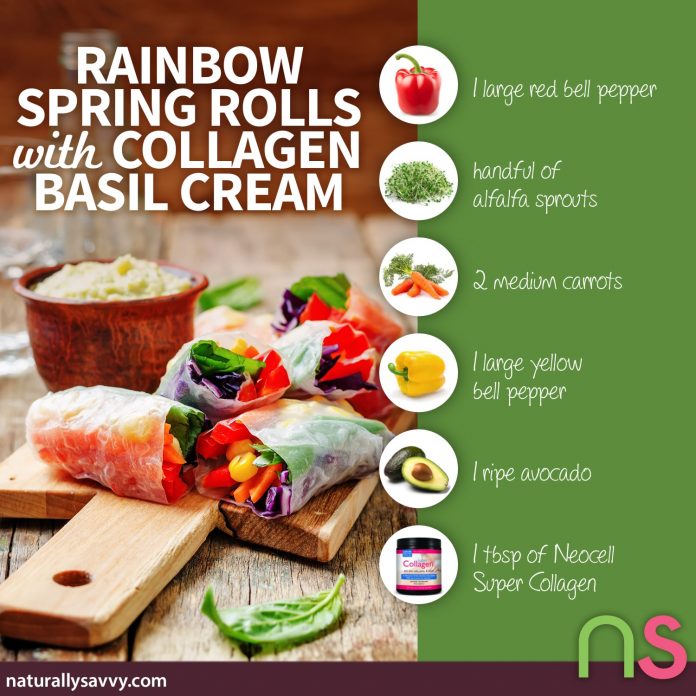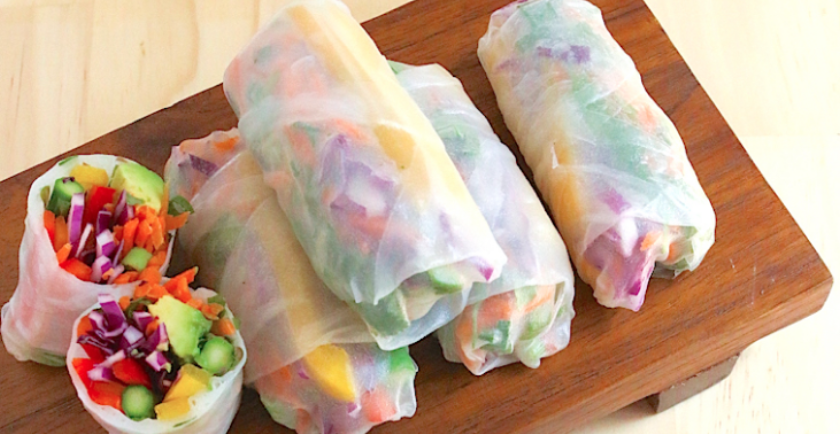 Rainbow Spring Rolls with Collagen Basil Cream
Makes 12 rolls
These super easy spring rolls help you eat all the colors of the rainbow plus they have the added benefit of collagen to help keep you beautiful from within.
Ingredients
1 large red bell pepper
handful of alfalfa sprouts
2 medium carrots, shredded
1 large yellow bell pepper
1 bunch of asparagus
1/4 head of red cabbage
1 ripe avocado
small bunch of cilantro
3 small scallions
12 spring roll wrappers
Neocell Basil Collagen Cream Sauce
Ingredients
zest of 1 lemon
1/3 cup almond milk
1 large clove garlic, crushed
1 tbsp of Neocell Super Collagen
3 tbsp rice wine vinegar
3 tbsp honey
2 tsp low-sodium liquid aminos
handful of basil
1/2 cup your choice of almonds or cashews
pinch red pepper flakes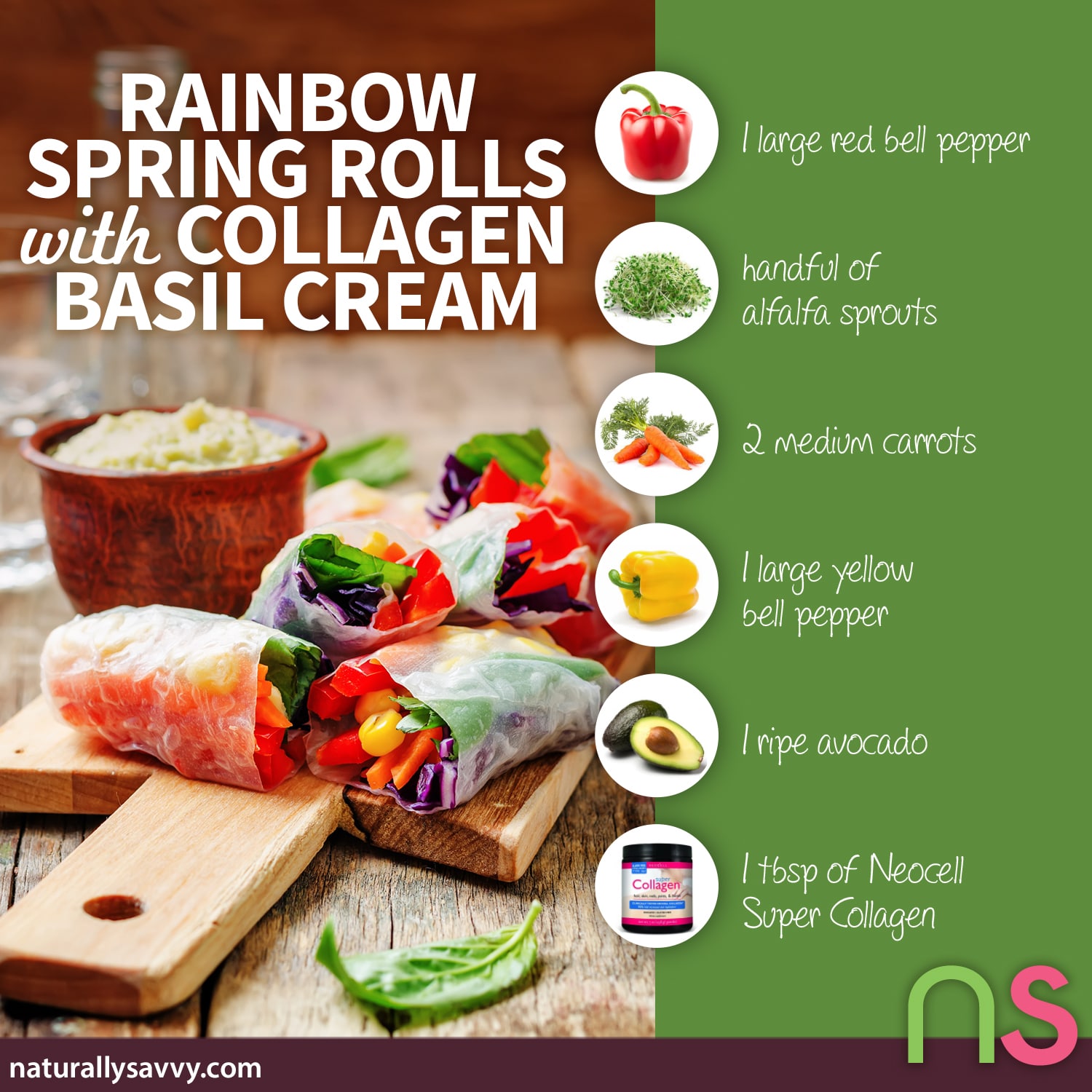 Directions:
1. Fill a large deep dish with about 1? of warm water. Place 1 spring roll wrapper in the water completely, wait for it to soften for about 10 seconds, then place the sheet on a clean work surface.
2. Place strips of veggies in center, then roll like a burrito.
3. Blend collagen sauce ingredients.
4. Dip spring rolls in collagen sauce & enjoy.
Recipe courtesy of Chef Charles Chen Celebrity Chef and TV Host. Charles overcame obesity, lost over 100 pounds and reversed his own diabetes. He has had many TV appearances including on the Food Network's Chopped and TLC Discovery's Food & Travel Show "Fun Taiwan". You can find more of his recipes at charleschen.tv/ or follow him on Instagram @charleschentv.