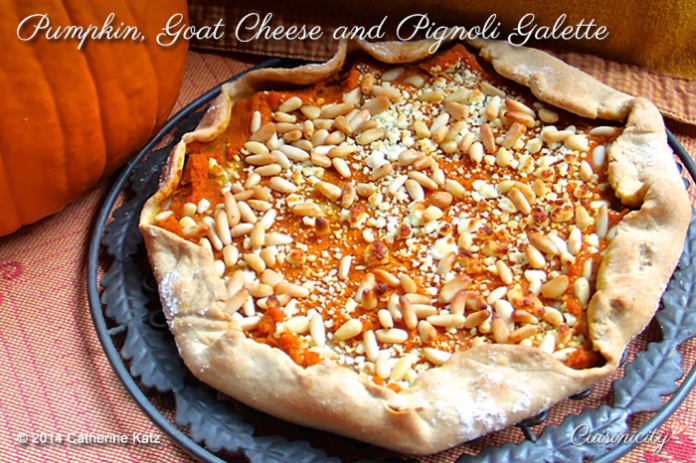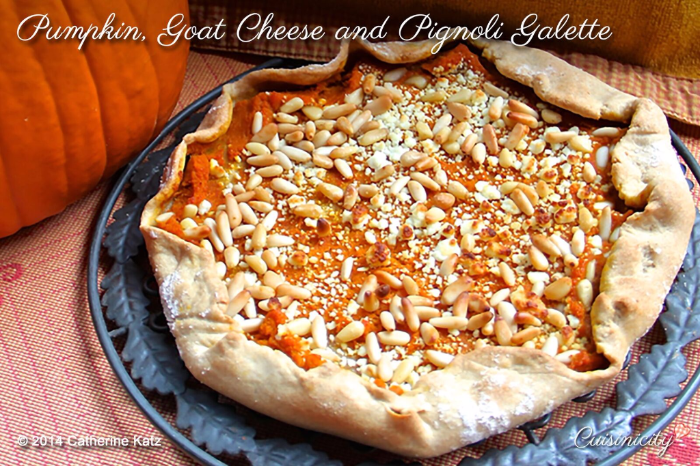 This simple and elegant appetizer is perfect for fall. I like to cut it into thin wedges and serve it as finger food-no need for forks here. It's all about pumpkin, just sprinkled with goat cheese and pine nuts on top of a rustic savory tart. The crust is made with white wine, white whole wheat flour and olive oil and is so quick and easy to make, you can whip it up in less than 5 minutes. Simply roll it out, spread the pumpkin, sprinkle on the cheese and pine nuts, and pop it in the oven.
Ingredients
Dough:
3/4 cup + 1 Tbsp white whole wheat flour
1/8 tsp salt
2 Tbsp olive oil
1/3 cup white wine
Topping:
1/2 cup canned organic pumpkin (no added sugar or salt)
1/4 cup goat cheese
2 Tbsp pine nuts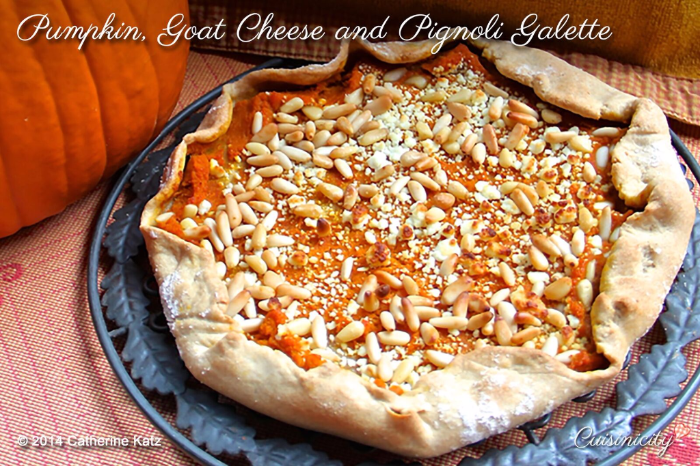 Instructions
Preheat oven to 400 F.
Place the flour, olive oil, white wine and salt in the bowl of a food processor and process until a ball forms (30 seconds).
Take out the dough ball (it will be very soft), place a little flour in your hands, and place it on a lightly floured surface.
Using a rolling pin, gently roll into a circle about 9 inch in diameter-it doesn't have to be perfect.
Transfer onto a lightly floured baking sheet.
Spread the pumpkin evenly over the dough to within 1/2 inch of the edge.
Sprinkle with goat cheese and pine nuts.
Fold the edge of the dough up over the mixture to create a 1-inch border.
Bake in preheated oven for 25 minutes.
This post originally appeared on Cuisinicity.com.