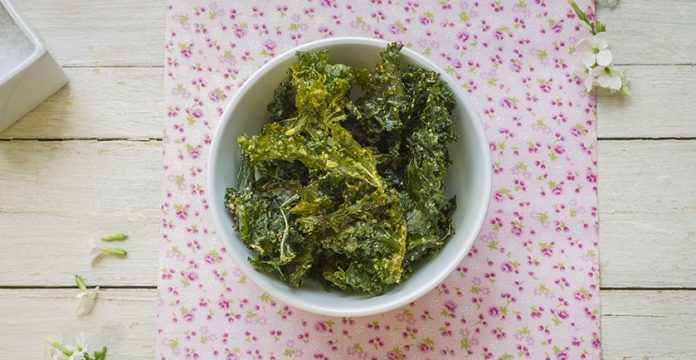 Simple Kale Chips Recipe
Enjoy this decadent, guilt-free treat when you are craving something salty. They are heavenly and so simple to make!
Serves 4
Ingredients
6 cups torn de-stemmed curly kale
2 teaspoons olive oil or Barlean's Organic Virgin melted or liquid coconut oil
1/4 teaspoon fine sea salt
1 pinch sweet or smoked paprika, optional
Spice these up with your favorite flavors: chili powder, garlic powder, onion powder, nutritional yeast, parmesan cheese, etc.
Directions
Wash and spin dry the chopped, de-stemmed kale. It is important that the kale be dried completely before baking. Toss together the kale, olive or coconut oil, and massage together with your hands until every leaf is coated. Sprinkle on salt and any seasoning you will be using. Toss again to evenly distribute. On a parchment-lined baking sheet, arrange the kale evenly without crowding or overlapping.
Bake in a 300 F oven until crisp and dark green, approximately 12 to 15 minutes. Make sure the edges are not burnt. Cool completely before eating; this will allow the chips to crisp up further while cooling.
Note: These can also be made in a dehydrator if you have one.