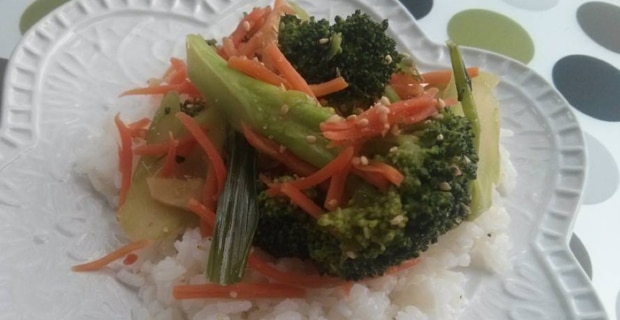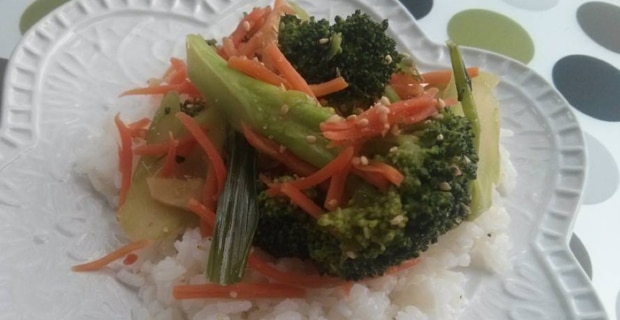 It can be tempting to eat out on busy nights, as the thought of cooking dinner can sometimes feel daunting. However with this simple stir-fry recipe, there are no excuses — a healthy, delicious meal is just a few easy steps away.
Ingredients
2 cups broccoli, chopped
1 cup carrots, julienned
2 tsp Maison Orphée grapeseed oil
1 tsp Maison Orphée toasted sesame oil
1 tbsp San-J gluten-free Tamari
1" cube of ginger, finely chopped
1 tsp lemongrass
1/2 cup wild rice
1 tsp sesame seeds
salt
Read more about gluten-free Tamari
Directions
Cook rice according to package instructions. Blanch broccoli in salt water for 2 minutes; drain. Sauté broccoli and carrots with grapeseed oil, sesame oil, Tamari, ginger and lemongrass. Serve over rice and garnish with sesame seeds. Enjoy!