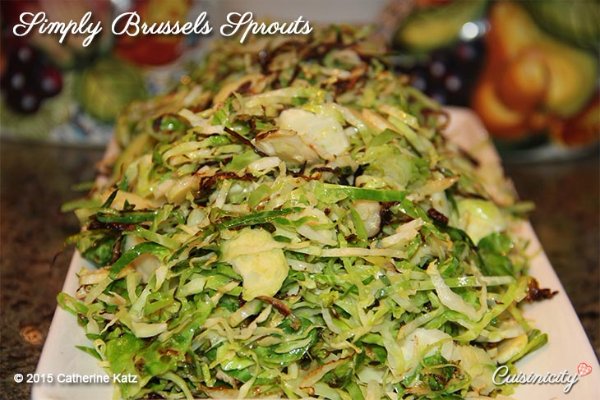 All this entails is slicing these little sprouts thinly with a food processor (check my little video showing you how here) and sautéing them in a little olive oil. They become almost caramelized this way and the result is simply extraordinary, really!
Serves: 4
Ingredients:
20 brussels sprouts (about 1lb)
2 Tbsp Extra Virgin Organic Olive oil
pinch of coarse salt
fresh ground pepper to taste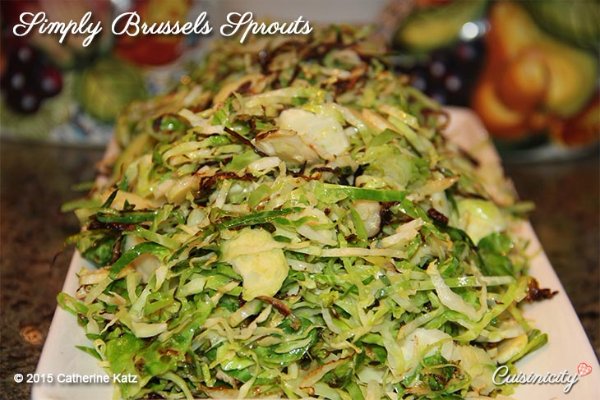 Instructions:
1. Rinse the brussels sprouts (I don't even slice off the stem!).
2. Place the brussels sprouts (you may have to cut them in half so they fit in the processor opening) a couple at a time, in a food processor equipped with a top slicing blade and slice finely.
3. Place olive oil in a non-stick pan on the stove on high heat.
4. When hot, sautée the sliced brussels sprouts for a 4-6 minutes, stirring occasionally.
5. Salt and pepper and serve hot.
This post originally appeared on Cuisinicity.com.