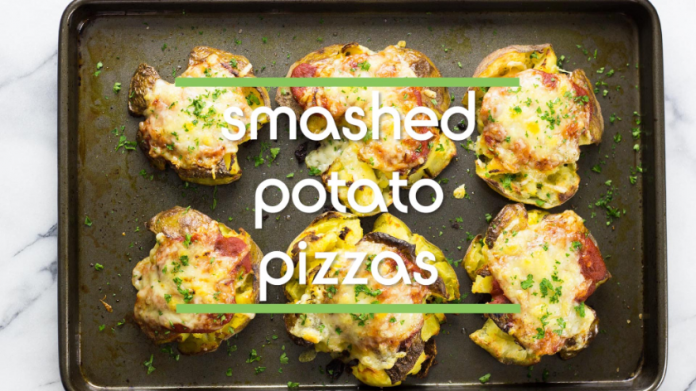 Kids love pizza, so here is a great variation on a meal that is sure to please even the pickiest of eaters. This recipe is great for everyone who is avoiding gluten. Easy to make you can serve it with a side salad and you can even have extra topping for the kids to try like olives or finely sliced peppers. Give it a try and let us know if it was a hit in your home.
Ingredients:
6 medium potatoes
6 tsp olive oil
pinch of salt
pepper to taste
2-3 cloves of garlic chopped
6 tbsp of tomato sauce
1 1/2 cups shredded mozzarella cheese (or non-dairy alternative)
fresh parsley
Directions
Preheat oven to 450F.
Immerse potatoes in water and boil on stove top until tender.
Place the potatoes on a greased cookie sheet or on parchment paper. Smash the potatoes with a bowl so they are flattened.
Drizzle with olive oil and sprinkle with salt and pepper.
Bake in the oven at 450F for 30 minutes
Remove from the oven and sprinkle each potato with crushed garlic.
Cover each "pizza" with a tbsp of tomato sauce and cover with shredded cheese.
Broil for 5-7 minutes.
Remove from the oven , sprinkle with fresh parsley, and serve.