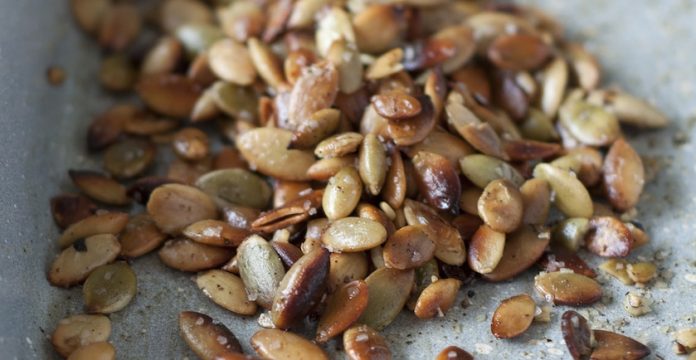 A perfect snack for cool weather, these warming, fragrant spiced pumpkin seeds are easy to make and even easier to eat!
Ingredients:
¼ tsp salt
½ tsp ginger
1/8 tsp ground cardamom
¼ tsp allspice
1/8 tsp cloves
¼ tsp cinnamon
½ cup raw pumpkin seeds
1 tbsp. olive oil
Read more about healthy reasons to love pumpkin seeds
Directions:
Toss oil and pumpkin seeds together, add spices and bake for 5-8 minutes at 375 F or until toasted and fragrant.
Image via Karry Hosford