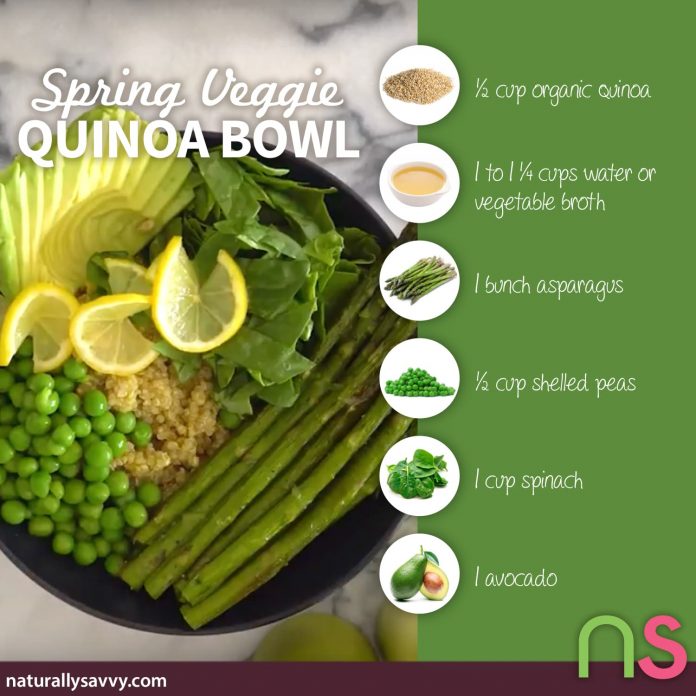 This nourishing bowl is full of great spring vegetables like asparagus and peas, plus with the base of quinoa and healthy fats from the avocado you will find it filling and satisfying.
Ingredients:
1/2 cup organic quinoa
1 to 1 1/4 cups water or vegetable broth
1 bunch asparagus, cleaned and trimmed
1/2 cup shelled peas
1 cup spinach
1 lemon
1 avocado sliced or cubed
extra virgin olive oil
salt
pepper
Directions:
Heat oven to 420F. Place asparagus on a baking tray and drizzle with oil. Top with salt and pepper. Roast for 12-15 minutes. Bring quinoa and water/broth to a boil, then simmer 10-15 minutes until fluffy.
Top quinoa with spinach, peas, asparagus, and avocado. Drizzle with oil and lemon, add salt and pepper to taste.