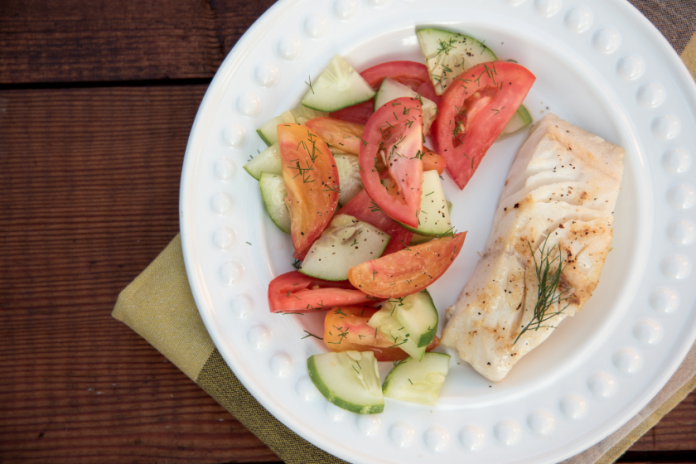 Halibut is a mild, sweet tasting with a firm texture. It pairs well with this sauce and is great with a light salad on the side.
Ingredients:
2 teaspoons fennel seeds
6 tablespoons unsalted butter, room temp
1/4 cup chopped fresh parsley
3 tablespoons Dijon mustard
4 (8 ounce) halibut filet or steaks
1 cup dry white wine
Directions:
Position rack in middle of oven and preheat to 400.
Toast fennel seeds in heavy small skillet over medium heat until fragrant, stirring occasionally, about 5 minutes. Remove from skillet; cool.
Finely chop fennel seeds.
Combine butter, parsley, mustard and fennel seeds in small bowl. Mash with rubber spatula until smooth and well blended. Season fennel butter to taste with salt and pepper.
Sprinkle fish with salt and pepper. Place fish in 8×8-inch glass baking dish. Pour wine over the fish.
Bake until opaque in center, basting occasionally with wine and juices in dish for about 15 minutes.
Spread all of fennel butter over fish and serve with a side salad of cucumbers and tomatoes.