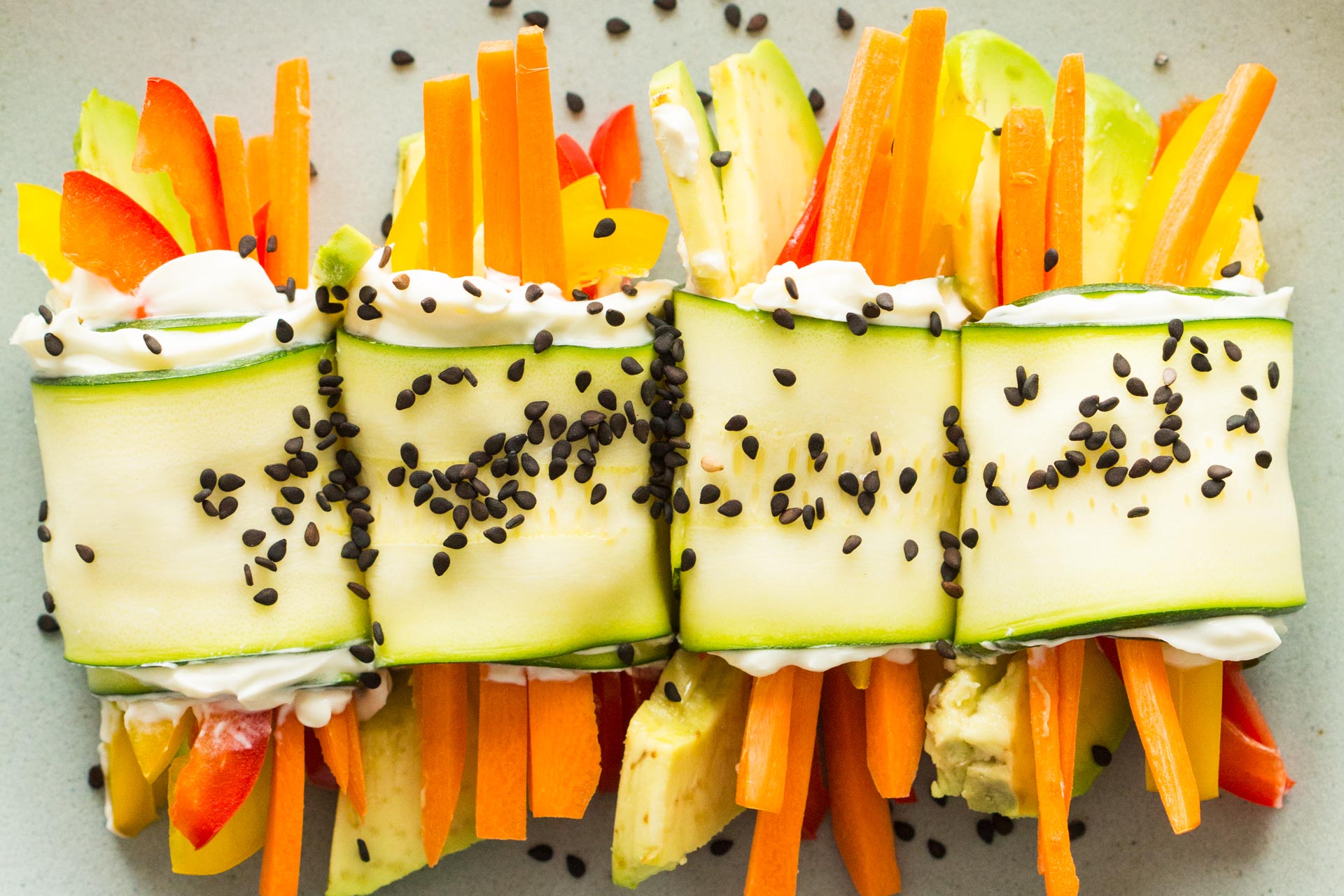 I love substituting zucchini wherever I can: zucchini noodles instead of pasta or in raw pad Thai, zucchini lasagna, in pesto, or as fritters. This zucchini sushi takes it to the next level, replacing rice with vitamin-packed veggies.
You can change up the ingredients, serve them as an appetizer, or bring them to work for a vibrant lunch.
Zucchini Sushi Rolls
Ingredients
1 zucchini
1/2 carrot
1/2 cucumber
1/2 radish
1/2 avocado
1/2 cup (non-dairy) cream cheese
sesame seeds for garnish
Directions
Cut zucchini into thin strips using a mandolin or vegetable peeler. Set on paper towels to drain. Cut carrots and cucumber into matchsticks, slice radish, and cube avocado. Spread non-dairy cream cheese onto 6 slices of zucchini (double up on zucchini slices if you used a vegetable peeler). Place veggies on the end and roll tightly. (A dab of cream cheese on the end helps them stick.) Top with sesame seeds and enjoy!