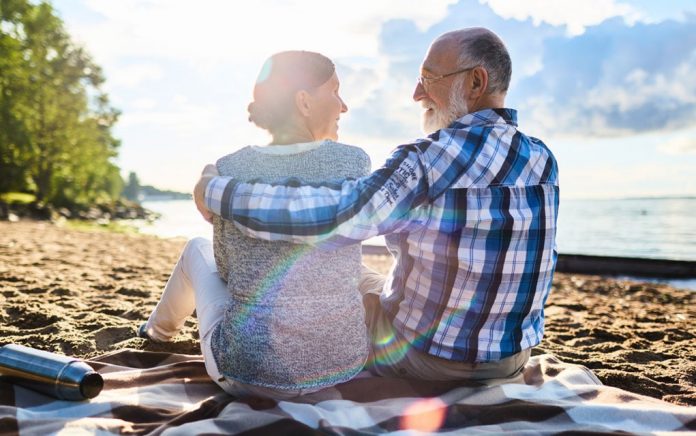 "You're not getting any younger." We've all heard that phrase, and probably even said it ourselves. However, the implication of not getting younger is that you're getting older, and for a significant number of older and elderly adults, there is the real chance of them developing Alzheimer's disease.
An estimated 5.4 million Americans currently are living with this most common form of dementia, and that figure is expected to double by the year 2050. While there may not yet be a cure for Alzheimer's disease, and the causes of the disease have yet to be firmly identified, experts are working hard on ways to help prevent, treat, and ultimately cure the disease.
The good news is that experts have uncovered some potentially helpful natural ways to prevent, delay, and possibly reverse Alzheimer's disease. For example, you may be familiar with reports that diet can play a significant role in preventing or slowing the disease. If you want to take advantage of that approach, be sure to investigate the Mediterranean diet, which focuses on fruits, vegetables, whole grains, legumes, low-fat dairy, olive oil, fish, and fowl and limits red meat, fats, and sugar. Research also suggests exercise can help ward off the disease.
Another natural path involves the use of certain natural supplements or nutrients and their role in preserving cognitive function. That is the approach I will discuss here.
B Vitamins
Some of the most promising news regarding natural supplements and Alzheimer's disease comes from the United Kingdom, where a research team recently reported that high doses of certain B vitamins (folic acid, B6, and B12) can reduce atrophy of the gray matter especially susceptible to Alzheimer's disease and cognitive decline by as much as sevenfold.
As the authors noted, "B vitamins lower homocysteine (a cell-damaging amino acid), which directly leads to a decrease in GM [gray matter] atrophy, thereby slowing cognitive decline." This study is the latest to show a relationship between use of certain B vitamins to reduce homocysteine and help preserve cognitive function. These findings emphasize the importance of getting the range of B vitamins in your diet.
Vitamin E
Vitamin E is actually eight components (isomers) that work synergistically to provide you with a potent antioxidant. In a recent study published in the Journal of Internal Medicine, investigators found that people with mild cognitive impairment (MCI) or with Alzheimer's disease (AD) had lower levels of various vitamin E isomers compared with adults who had healthy brain function. In fact, the researchers found that specific isomers—alpha tocotrienol, gamma tocotrienol, and gamma-tocopherol—"are the most important vitamin E forms in differentiating AD and MCI cases from controls."
This study is important because it points out that identification of vitamin E along with automated magnetic resonance imaging measures can help clinicians distinguish people with MCI and Alzheimer's disease and predict which MCI individuals will likely advance to Alzheimer's. A Nutra Ingredient article noted, "It is encouraging to find consistent and positive research results supporting the importance of full spectrum vitamin E…in cognitive improvement."
Vitamin D
What does the sunshine vitamin have to do with Alzheimer's disease? A number of studies have indicated that a deficiency of vitamin D may be a risk factor for dementia, including a new study from Denmark. In that study, the authors looked at vitamin D levels in plasma in more than 10,000 adults over a 30-year period. They discovered that vitamin D levels tended to be lower among the individuals who developed Alzheimer's disease or vascular dementia during that time.
Another study points its finger at a specific form of vitamin D as being associated with Alzheimer's disease. The investigators from Kingston University in London reported that individuals with Alzheimer's disease had significantly lower levels of stored vitamin D2, the less active form of the nutrient that is converted to the active form (vitamin D3) than people without the dementia. This is the first time researchers have found that low vitamin D2 may increase the risk of Alzheimer's disease and its progression.
How much vitamin D do you need? You should have your vitamin D levels checked using a blood test and then consult your healthcare provider to determine your dose to reach the desirable range of 50 to 70 nanograms per milliliter.
Coconut Oil
The possibility that coconut oil could help slow the progression of Alzheimer's disease or even reverse it is being explored right now in a clinical trial, largely because of the efforts of Dr. Mary Newport, a neonatologist whose husband has the disease. When Newport discovered that the main active ingredient in a medical food for Alzheimer's called Axsona was medium chain triglyceride oil and that the oil can be derived from coconuts, she did her homework. Soon she was giving her husband coconut oil. As his cognitive abilities, behavior, and personality improved, her enthusiasm for coconut oil increased.
According to Newport in an ABC report, "Alzheimer's is a type of diabetes of the brain," and coconut oil helps move more energy into the brain cells. Thus the first ever clinical trial of coconut oil on people with Alzheimer's got underway in June 2013 at the University of South Florida.
Much farther north, a small pilot study also looked at the impact of coconut oil on brain cells. At Memorial University of Newfoundland, Canada, a research team discovered that coconut oil reduces the effects of amyloid-beta on cortical neurons, which are brain cells in the largest area of the brain, the cerebral cortex. This finding helps fuel the support for coconut oil as a potential tool in the fight against Alzheimer's disease.
The four natural tools discussed here to help prevent, slow, or even reverse Alzheimer's disease are not the only ones available. However, they represent four easily accessible and promising options in the fight against this devastating disease.
[Editor's Note: We recommend coconut oil from our sponsors Barlean's, Now Foods, or Lily of the Desert.]